By Leonard Finkel
PING expanded its Sigma G series of putters with two new highly forgiving mallets, the Craz-E and Tyne H. Featuring advancements to PING's patented True Roll Face Technology plus a multi-piece face engineered with an innovative material commonly used in the soles of high-performance athletic shoes, the Sigma G line offers significant improvements in feel, alignment and overall putting performance.
"By broadening the options for golfers with the Craz-E, an enduring classic, and the eye-catching Tyne H, we're able to introduce more players of all abilities to the phenomenal feel and full-face forgiveness of the Sigma G putters," said John A. Solheim, PING Chairman & CEO. "The uniquely softer feel and satisfying sound come from the combination of high-grade elastomer and fully machined aerospace-grade aluminum over the entire face. With improved ball-speed consistency and forgiveness, golfers will make more putts and gain confidence from any distance, and that's going to bring down scores."
The Craz-E design has been a favorite of Tour pros for several years with more than 70 winning versions showcased in the PING Gold Putter Vault, including three Major championships. Its proven performance relies on a ball-width center sight line and significant heel-toe and back weighting to achieve a high MOI for maximizing stability and balance. The Tyne H is distinguished from the original Tyne by an Anser-style hosel plus a top-rail sight line that is white on a black nickel finish for contrast and easy alignment.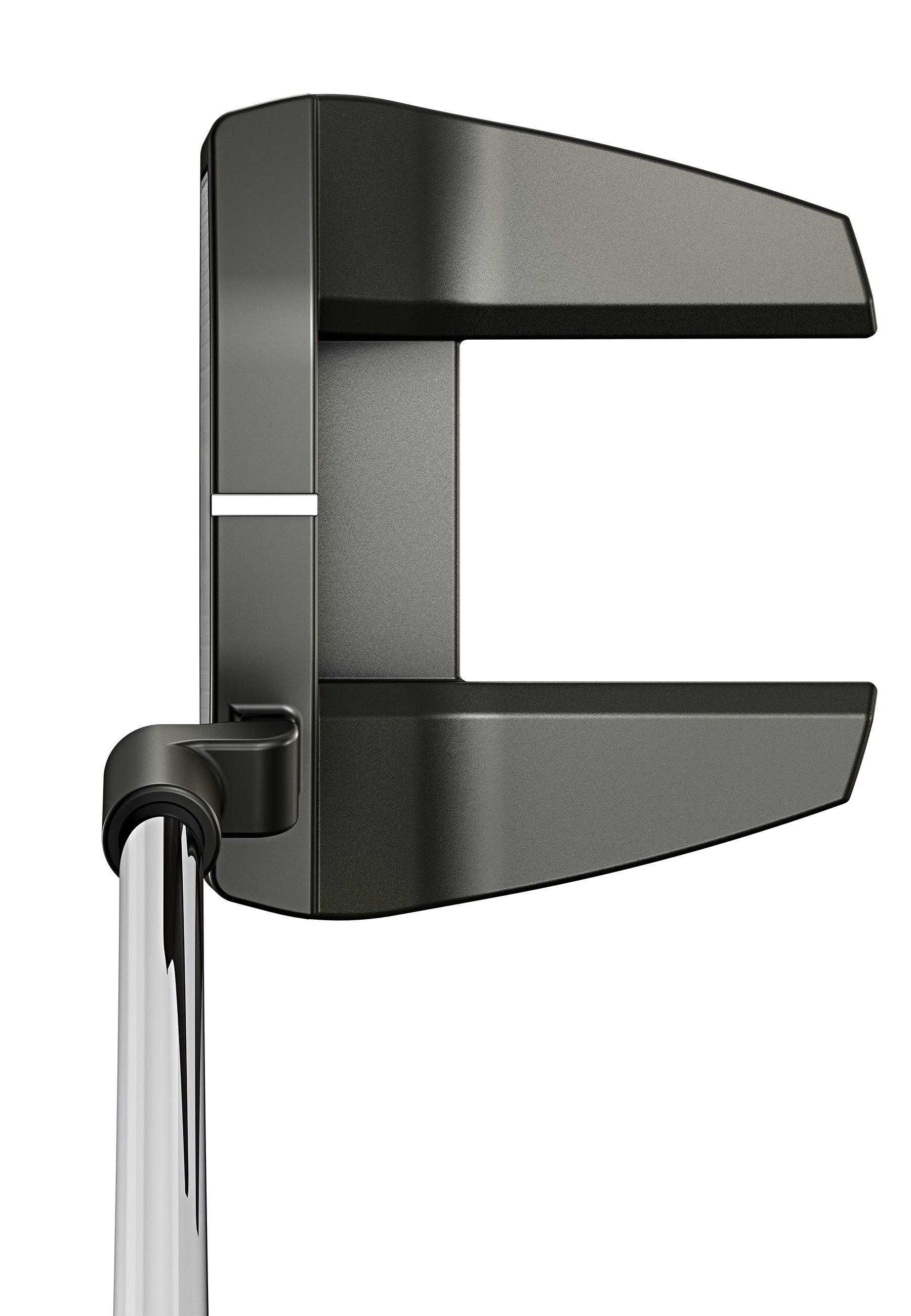 Sigma G face inserts are made of Pebax elastomer, a lightweight, high-energy-return compound utilized in the soles of athletic shoes for its elasticity, which provides the putters a uniquely soft yet responsive feel. PING's True Roll Face Technology delivers full-face forgiveness. Precision milled from 6061 aerospace-grade aluminum, the face pattern varies in depth and pitch to improve performance and touch on putts of every length.
Impact stability with Sigma G is increased because of the larger face-insert cavities that allow weight savings to be re-distributed farther toward the perimeter, increasing the MOI. Optimal CG positions help reduce skid and initiate a smoother forward roll. The Craz-E and Tyne H join 16 previously released blades, mid-mallets and mallets available to fit any stroke type, preferred look or alignment style. All are finished in platinum or black nickel and feature a contrasting face tone to assist in setup and alignment consistency.
Two proprietary PING Pistol tapered grips are offered. The PP60 (midsize, flat front with tapered contour) and PP62 (oversize, more rounded shape) are engineered to fit the contours of the hands. Adjustable-length shafts are available for an upcharge.
Leonard Finkel is the author of The Secrets to the Game of Golf & Life and former editor in chief of Golf Journeys Magazine. His work has been featured in almost 200 publications including Golf Magazine, Golf Digest, The Wall Street Journal, USA Today, Golf Illustrated, Golf Tips and Player Magazine. He has written more than a dozen cover stories for Golf Today Magazine. He has written extensively about golf and travel and has added poker to his writing repertoire. Finkel also works as a marketing and public relations consultant. His specialty niche is writing advertorial copy. Prior to his career in golf, Finkel owned a chain of retail stores and a consulting and import company based in Asia. He attended the University of Utah.